Shown above is Antique Italian Micromosaic Pillbox
Mosaic artwork is familiar to all of us.  
But micro-mosaics?  
That is on a whole other level of skill. 
This type of detailed work consists of small mosaic glass pieces called tesserae.  The Victoria and Albert Museum of Design in London shared this marvelous video on how skilled artists from the Art Mosaic factory painstakingly make and turn millimeter-thin glass canes into art.
The use of really tiny tesserae can be found as long ago as the Byzantine empire.  Micromosaics reached their peak popularity during the Victorian period when hordes of wealthy British families visited Continental Europe for their Grand Tours.  They bought many micro mosaics including jewelry especially from Italy as souvenirs.
Today these antique (over 100 years old) and vintage (typically after the 1930s) items are collectibles.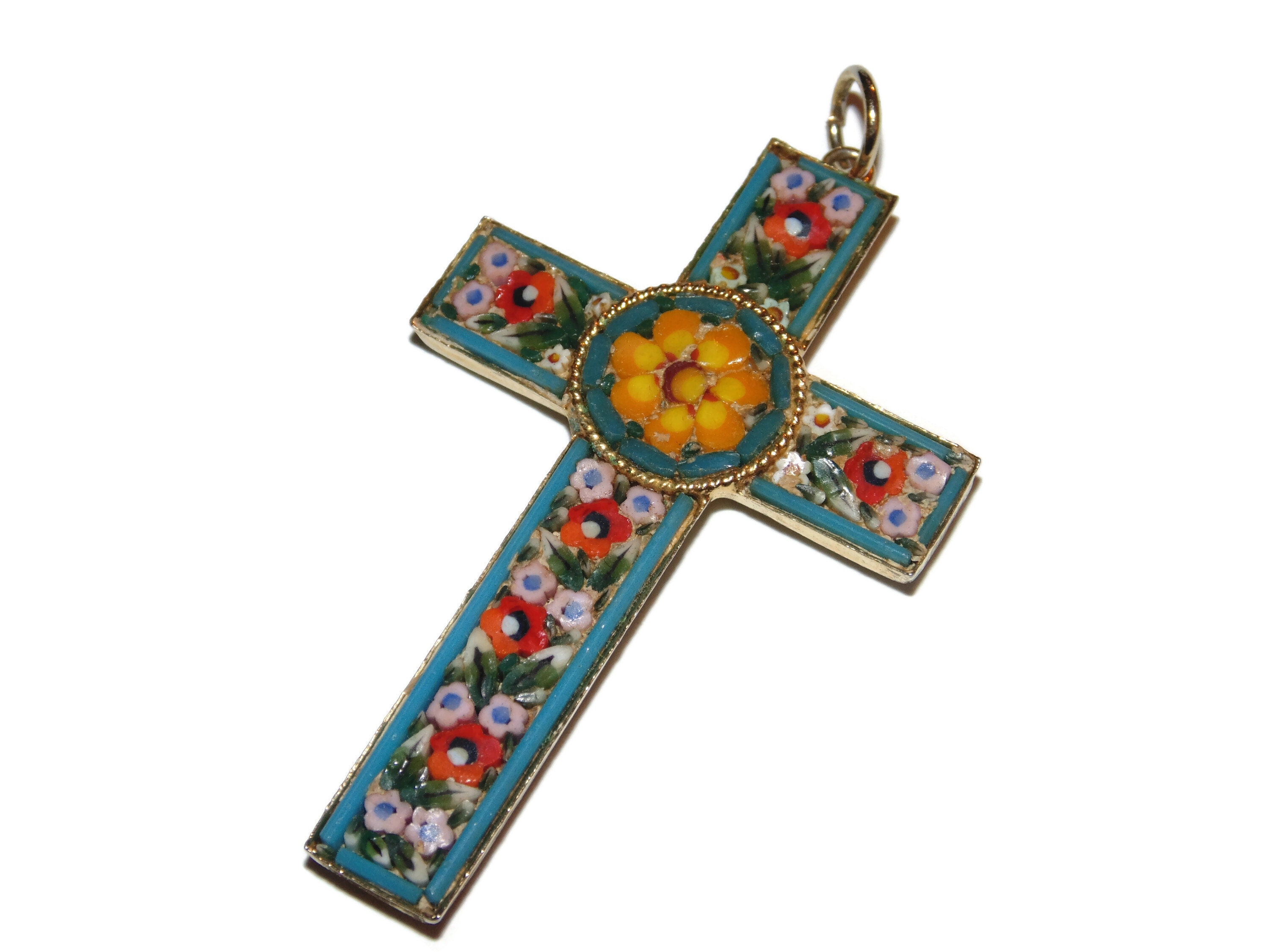 Vintage, made after 1930 items: Vintage Micromosaic Items
 The roots of micro-mosaic jewelry trace back to the mosaics of ancient Rome. During the Renaissance, the idea was refined by craftsmen in Florence and the Vatican who began developing the technique now known as micro-mosaic and adapted it to jewelry. Florentine craftsmen used the pietra-dura technique which incorporated gem materials like lapis and agate with marble instead of glass. They favored depictions of nature such as flowers, leaves, birds, and fruit, and used micro-mosaics to ornament tables and chairs. Vatican craftsmen, on the other hand, used glass tesserae to make replicas of famous paintings that were displayed to replace fading originals.