Shop this item: 10k Gold Signet Carnelian Ring 
Known as the 'gentleman's ring', signet rings – often handed down on 21st birthdays – traditionally act as visible reminders that the wearer comes from a certain bloodline or heritage. 
Nowadays, signet rings are as much a fashion accessory as a status symbol.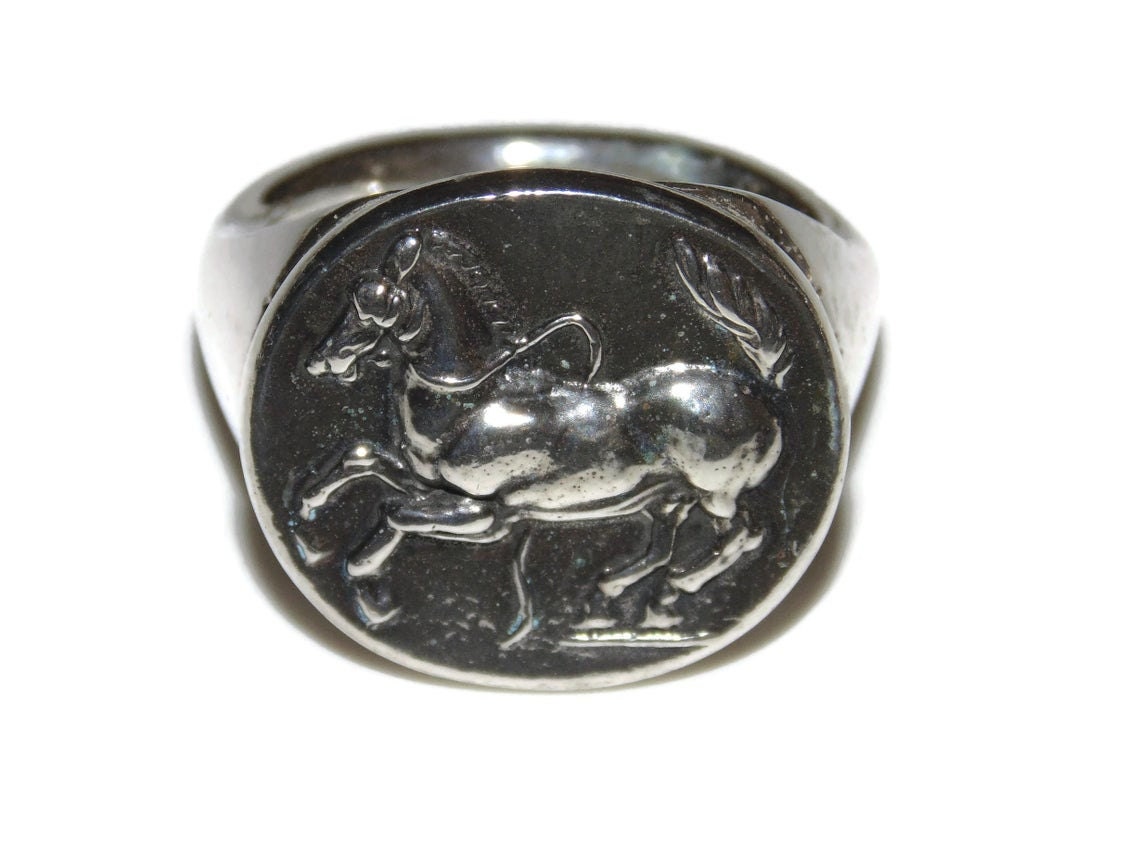 Shop this item: Coin Horse Image Signet Ring
                                    Who wears signet rings?
We all know the archetypal signet ring wearer. Take a walk through  The Croisette promenade in Cannes and chances are you will spot several hundred signet rings clinking on glasses of pale pink Provençale rosé. Worn by Princes, Lords, and Viscounts far and wide, to many the signet ring indicates that the wearer is part of 'the club' – whatever that club may be.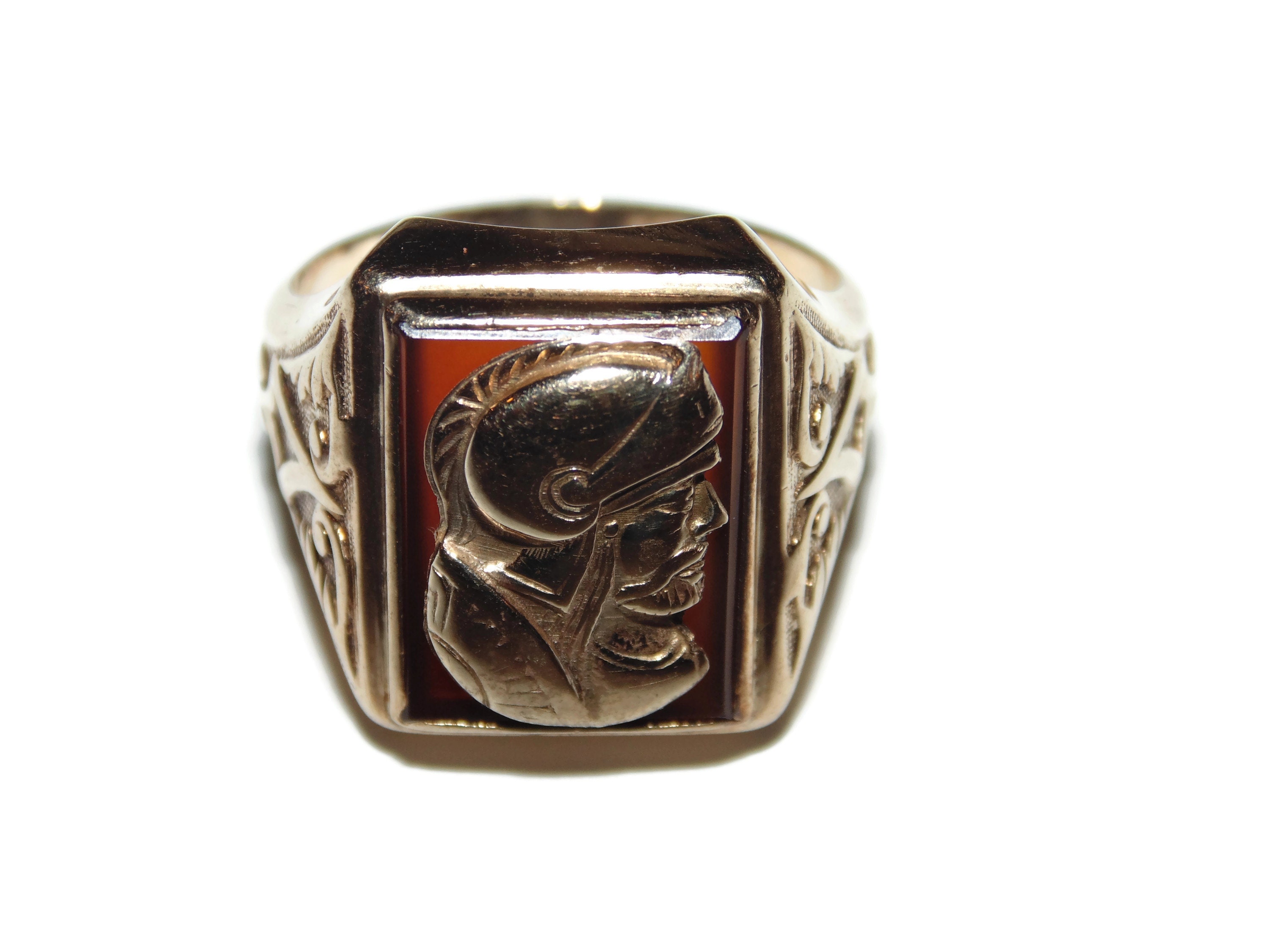 Shop this item: 10K Carnelian Warrior Signet Ring
             So, do I need a crest to wear a signet ring?
We believe signet rings, especially antique signet rings, are best seen as a stylish and sentimental connection to something or someone from the past, irrespective of one's personal family history. In other words, you don't need to wear red trousers, have a house in French Riviera, or holiday in Aspen to qualify for wearing a signet ring. We sell signet rings to people from all walks of life and all corners of the globe. They are universally drawn to the fun and varied designs of the crests as well as the intrinsic 'feeling' of history that each ring embodies. They like to imagine the history of their signet ring and relish breathing new life into it. Above all, they just think that they are cool. Whisper it along with us… signet rings are now cool.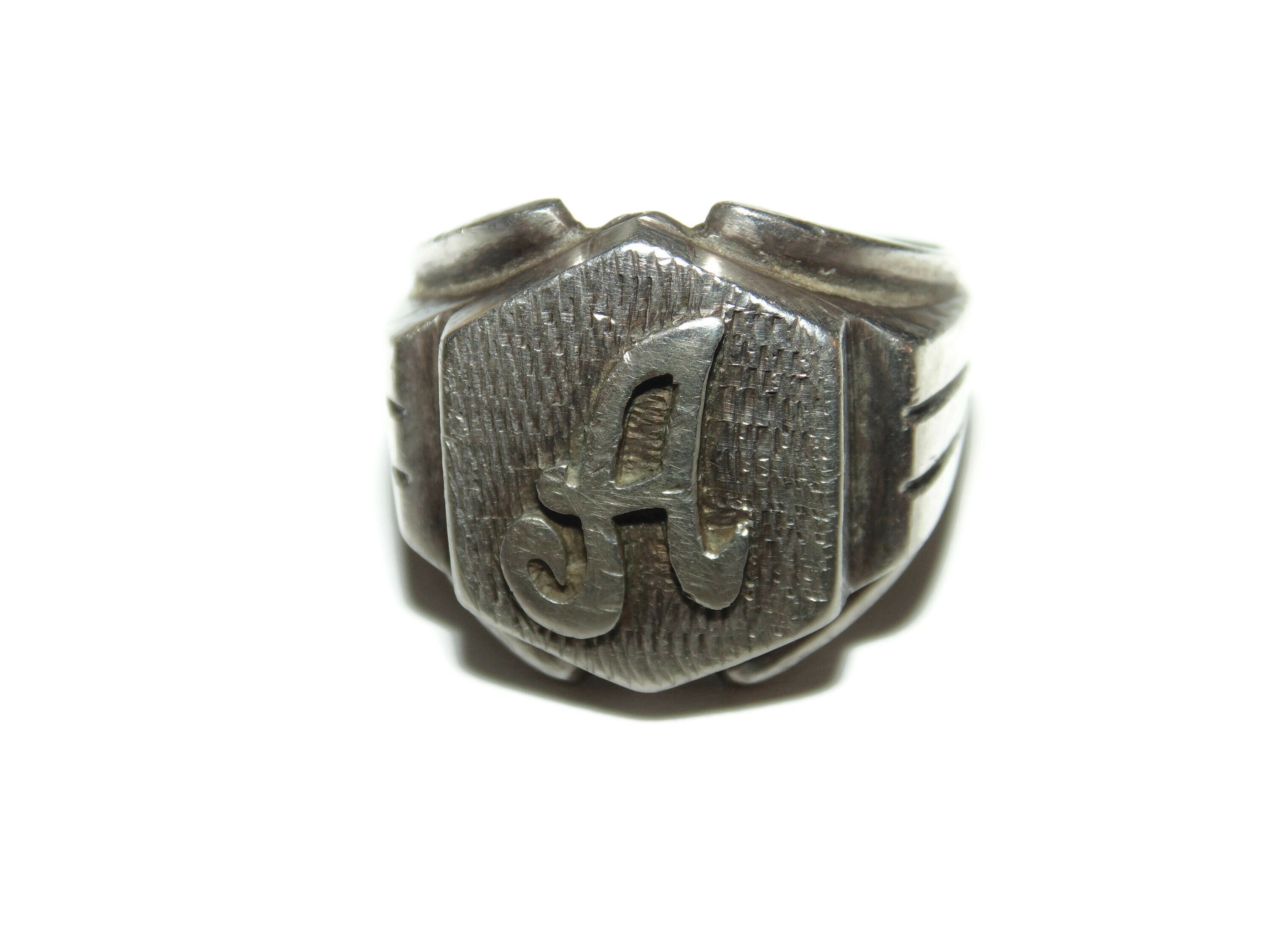 Shop Signet selection: Signet Rings
                       What is the history of signet rings?
Back in the day, signet rings weren't status symbols but entirely practical devices. They were used to authenticate documents by stamping one's crest into wax. This is why you'll notice the crest is always backward on signet rings. Some of the most important documents in history have been stamped with a signet. In its time this stamp was seen as more authentic than a signature.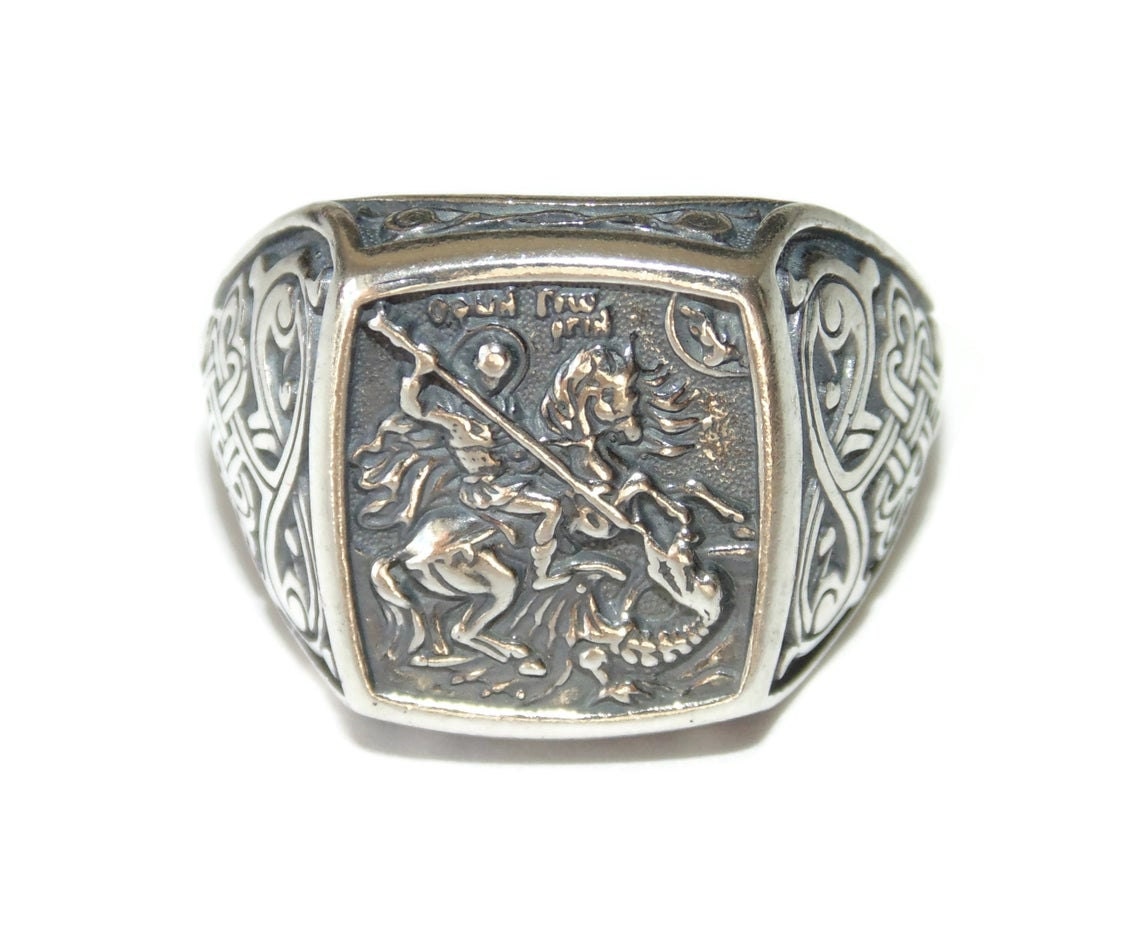 Shop this item: Saint George Signet Ring
                        What are signet rings made from?
Antique Signet rings are most commonly 18 carat gold and are either plain or set with an engraved agate. Non-engraved, plain gold signet rings are particularly hard to find in antique jewelry, however, we do find them sometimes. They are a blank canvas for any engraving you like!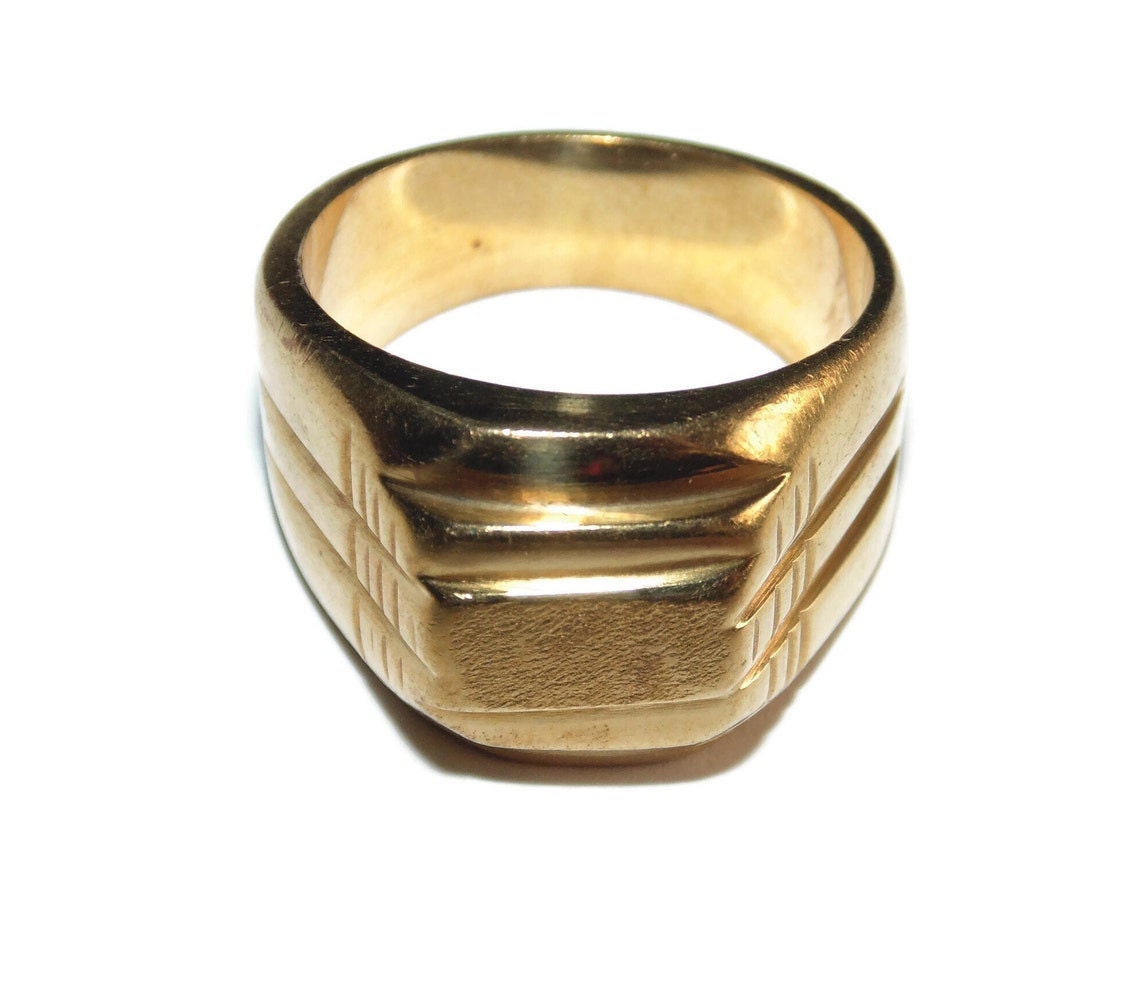 Shop this item: Brass Signet Collection